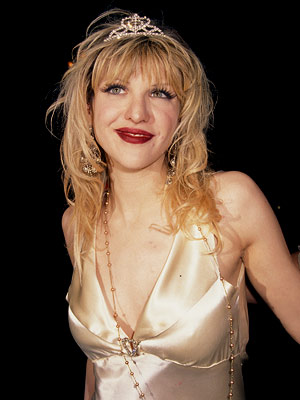 Controversial. Brilliant. Legend.
Just some of the words that have described Courtney Love over the years, whether it being on her music or personal life. But today I want to draw your attention to her style, on and off stage, grunge and Givenchy.
The early nineties saw the beginnings of Hole, the alternative band whose first album 'Pretty on the inside' would have Courtney described as the new indie Queen, and her image fitted perfectly. Torn vintage dresses, smeared red lipstick, tiara's and fur coats contributed to Courtney's intimidating yet mesmerising stage presence. Fast forward a couple of years to when MTV had latched on to the idea of 'Grunge' and alternative rock entered into the mainstream, combined with a marriage to Kurt Cobain, Courtney Love was living her life in the public eye.
The infamous beach wedding and uncomfortable red carpet appearances saw Courtney's style evolve and become even more unique. Whether dressed in champagne silk or head to toe colour, Courtney knew how to create a persona that would survive anything.
I've always admired Courtney's style, but in all honesty I don't think I have that kind of 'fuck you' attitude to pull it off, or maybe I just haven't found the perfect vintage dress.
I'm not the only one, as the incredible Meadham Kirchoff 2012 show was evidently inspired by the one and only.